Kirsten Myers, M.S.W., L.C.S.W., is a licensed clinical social worker in St. Louis, Missouri. Myers graduated from St. Louis University in 1999 with a Masters Degree in Social Work. Upon graduating, Myers worked with Family Courts of St. Louis County, specializing in counseling for children impacted by family divorces.

In 2000, Myers accepted a position at Castlewood Treatment Center, turning her focus towards patients with eating disorders. She then went on to work at McCallum Place, a world-renowned eating disorder treatment center. At McCallum Place, Myers held many notable positions including Admissions/Intake Coordinator, Individual and Family Therapist, and Marketing/Outreach Coordinator.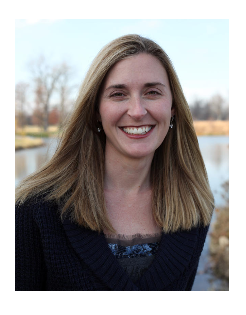 After years of valuable experience in the social work field, Myers decided to open her own private practice in 2002. She currently works with adolescents and adults, focusing on a wide range of presenting problems including eating disorders, anxiety, depression, low self-esteem, relationship issues, divorce, and children impacted by divorce.

Myers strives to provide a safe and trusting environment for all her clients. When providing therapy, she works with each client to determine goals and to create a customized treatment plan to meet the specific needs of the individual. Myers uses both cognitive and behavioral techniques for treatment and provides both short-term and long-term therapy methods.